Polished concrete has become the floor of choice for schools, churches, museums, aircraft hangars, big box retailers, grocery stores, club stores, dealerships, warehouses, factories, and more.
Polished Concrete Flooring
ModernCrete® Polished Concrete utilizes the existing concrete slab and applies a progressively finer series of diamond tooling to grind and polish the floor to the desired final finish. The process is completed with specialized equipment to capture the airborne dust. ModernCrete® can customize your floor using color and designs ensuring each floor is unique to the facility to which it's installed.
Concrete polishing involves a refinement of the concrete surface to provide a beautiful, low-maintenance finished floor as opposed to wax or topical coatings that requires more maintenance and must be reapplied over time.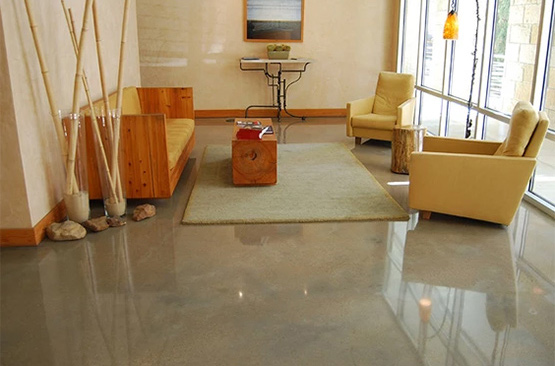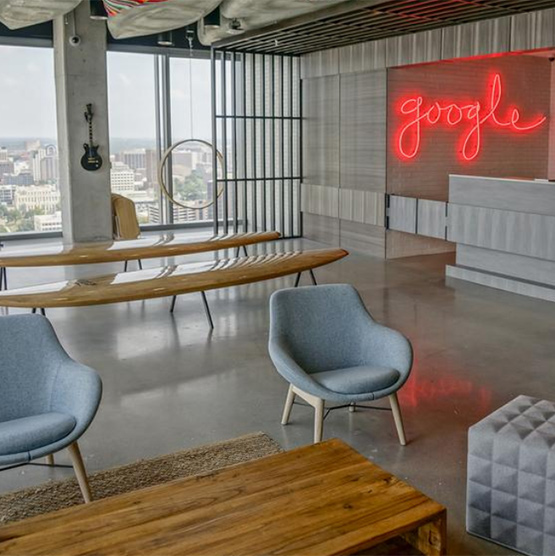 Why Choose ModernCrete®?
Nearly any concrete slab can be polished to meet the needs of your space, whether you have an industrial warehouse, commercial business, retail location, business office, church, school or community area. Schools, churches, museums, aircraft hangars, big-box retailers, grocery stores, club stores, dealerships, warehouses, and factories are other examples of facilities with polished concrete.
ModernCrete® has the expertise required to install polished concrete floors in all of these facilities and more. Our training and years of experience give us the ability to polish a new concrete slab or the third-generation use of an old concrete floor.
As a nationwide leader in polished concrete, ModernCrete® has the professional crews and equipment to meet your flooring needs across the lower 48 states. For nearly 20 years, ModernCrete® has been a leader in Polished Concrete, driving best practices and innovations. Allowing us to be a part of your project ensures the best quality workmanship, efficient installation, and a dedication to detail.
Polished Concrete by ModernCrete®
Benefits of Polished Concrete by ModernCrete®
Aesthetics – Polished Concrete creates a look often mistaken for marble or polished stone.
Tough – Foot traffic, forklift tires, vehicles, pallets, etc, do not damage polished concrete
Green – Polished Concrete is naturally sustainable and can contribute LEED points to your project
Low Maintenance – Polished Concrete requires no stripping and waxing to sustain its shine
Durable – Polished Concrete is 40% harder and more abrasion resistant than untreated concrete floors.
Cost – Polished Concrete offers the lowest life cycle cost of any flooring system.
Safe – Wet or dry, Polished Concrete meets or exceeds OSHA slip coefficient standards.
Quality – The professionals at ModernCrete® have the experience to perform top quality worksmanship.
Contact our sales department to discuss your project.